About Us
Three things come together to create High Timber; London's most experienced South African restaurateur, Stellenbosch's most awarded wine estate and one of London's most prominent up and coming chefs Bartek Wegzryn.
Synergy between soul and soil as Gary and Kathy's Jordan Wine Estate's philosophy is carried through the service and food at High Timber. Owner operated by Neleen.
Our Featured Artist
Featuring fine artworks from a select group of talented South African artists on the whitewashed walls of a fisherman's cottage, the Rossouw Modern Hermanus is an art-lover's daydream. This unassuming gallery is well respected and one of the most aesthetically beautiful Art Galleries in South Africa with a focused range of sought after, individual and original modern art created by expressive young artists. Visit www.rossouwmodern.com for more information and available collection of art.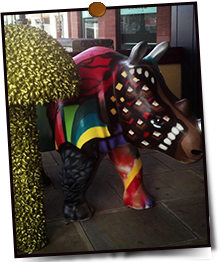 HUGO MARITZ
Hugo Maritz was born in Windhoek in 1975.
"Inspiration is a myth…inspiration only happens when one pushes oneself with a mixture of intellect, emotion and very hard work. With art, you have to give everything. I spend my time meditating or painting. That's all I do.
I enjoy painting myths, mostly none-existent ones. A deeper understanding comes with some superstition. By myths I mean personifications of themes that have bearing on human nature."